Ahmed Ramdan is the steady hand of the ambitious, opportunistic hospitality industry of the Middle East.
The veteran hotelier has advised on everything from the creation of Saadiyat Island to the growth of the Premier Inn brand in the region and the establishment of Dubai's Media One Hotel in Media City.
Having it done it all, and quite literally seen the emirates start from its humble beginnings, the Ròya International CEO's prevailing piece of advice is this: Focus on the talent and everything else will follow. Ramdan exudes not only passion for his hospitality projects but an innate desire to see them, and the UAE itself, thrive. To this end, he is now on a mission to help improve service standards across the sector.
His pride in his achievements at Ròya International, the company he founded in 1998, is clearly evident, but without any of the ego that might be expected of someone that delivers projects for some of the UAE's most powerful businessmen and government bodies.
A man who commands respect within the industry, Ramdan is perhaps not the most well-known figure to the general public, preferring to let his work do the talking rather than appear on multiple panel discussions or put himself forward as a spokesman for his peers.
However, looking into the future, Ramdan has made a decision. He wants to be more of a voice, a bit more vocal, and hopefully, become someone that others in the industry, whether new to the game or experienced, can follow.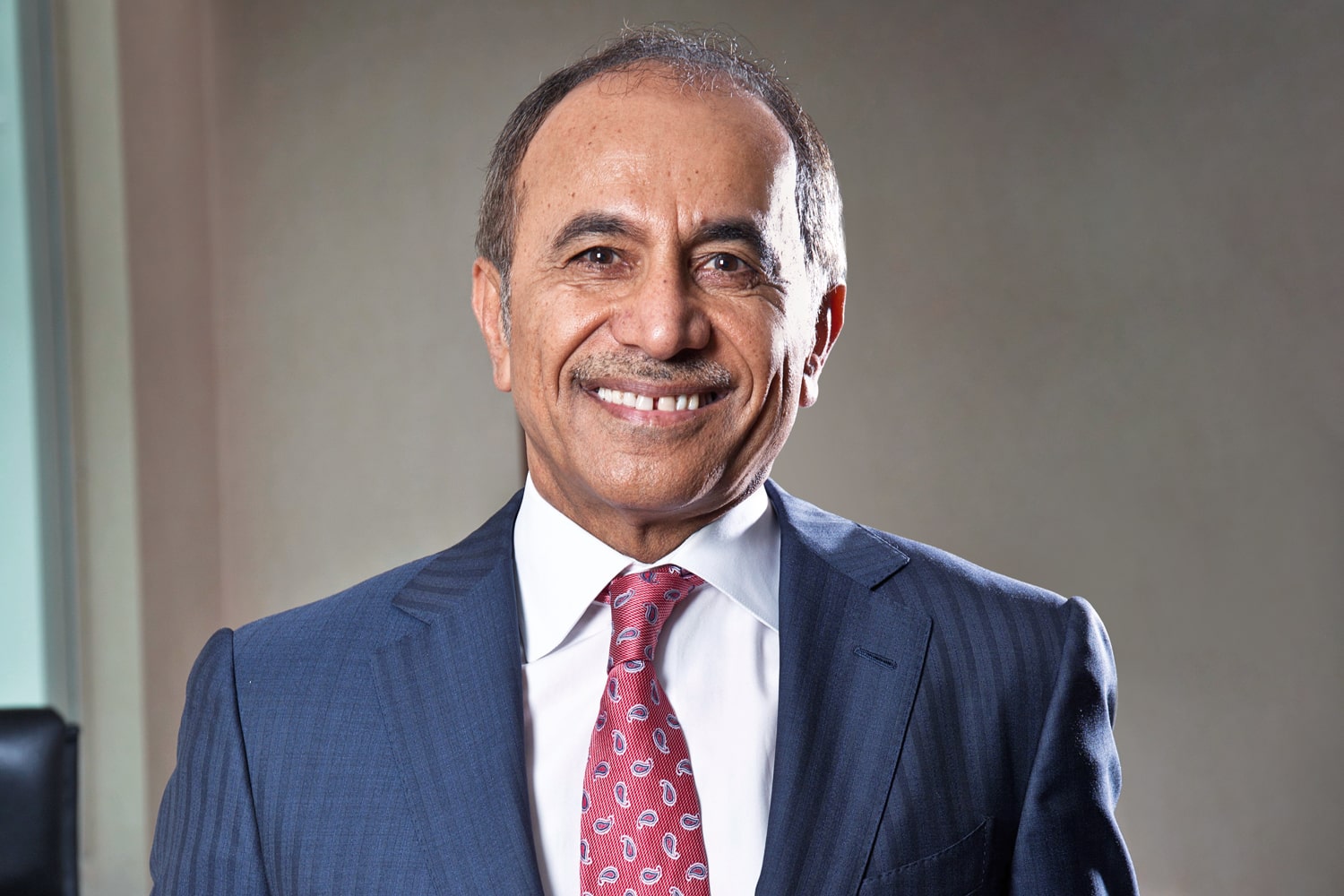 The Emirati hotelier is now intending to use all those years of experience, as well as his decades-worth of contacts, to encourage more local talent to enter the hospitality business.
Speaking to Hotelier Middle East, he said: "We are strong advocates for hiring Emiratis in all the hotels we manage, but I am doing more and trying to bring more in. Hospitality is a tough industry, it's a 24-hour job, and to progress in it you have to be willing to travel. There aren't enough UAE nationals in hotels yet.
"With Dubai closing in on 800 hotels, I'd ideally like to see 500 qualified Emirati managers. There's a lot to improve in this respect. The government needs to put more pressure on the hospitality sector to achieve this. Right now that isn't quite the case."
Creating Ambassadors for the country in each Hotel
As an operator who has seen the workings of many a hotel in the region, Ramdan is one of the best placed people to discuss the aspects of the business that still face challenges.
While the facilities and hotel buildings themselves are world-leading in this part of the world, one aspect of the hotel experience continues to need work. The concierge department, Ramdan says, could do with a fresh injection of local knowledge and talent.
Not only does the top hotel consultant want to get more Emiratis into GM positions, he would like to see them in roles where they can communicate stories of passion and pride to international visitors.
He said: "One of the greatest challenges in tourism is service. If you go to the concierge desk in a five-star hotel today, the concierge will likely not know anything about the city. They will have lived here for a very short duration and they have no access to Dubai, and they have no idea what's going on. I would love to see Emiratis step into these roles and really represent the city. They have a far greater knowledge and they can really share their love of the city with guests. Right now, most concierges' knowledge just comes from reading material online."
Since its inception in 1998, Ròya International has been commited to nurturing young talent. For years, the group has been working with hotel schools across the world to bring in fresh graduates into the organisation as interns. While this has long been through lauded European schools, Ramdan now has plans to forge similar partnerships with UAE schools. Much like he has done for himself, Ramdan will create local success stories across all of hospitality.