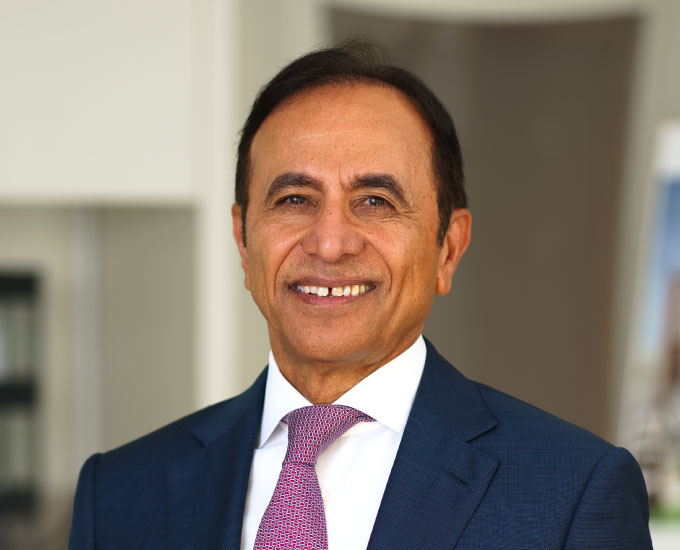 Founder | Group Chief Executive Officer
A driven, ambitious and diligent leader with a life-long passion for hospitality, Ahmed Ramdan brings over 50 years of specialist experience in hotel management and hospitality consultancy.
He began his illustrious career by demonstrating his abilities in various hotel leadership roles, including running multiple properties for major global hotel groups such as InterContinental and Le Meridien.
Then, in 1998, he recognised a gap in the market and decided to branch out and form his own business, Ròya International.
Now the largest and most successful hospitality consultancy brand in the MEA region, Ahmed and the Ròya team have served as key advisors to many prominent UAE government projects, including Dubai Media City, Jumeirah Beach Residence, Reem Island and Saadiyat Island.
Known for his dynamic and results-driven approach and efficient hospitality designs, Ahmed is skilled at taking investor visions and transforming them into landmark hotels and developments that produce maximum long-term returns on investment.
His dedication and commitment to providing quality hospitality consultancy services ensures that Ròya International's exceptional reputation remains flawless, and that the group continues to expand rapidly across the globe.
Chief of Operations
& Business Development
Renowned for his successful commercial strategies, Shaji's illustrious 27-year career has seen him work across many different industries, and receive a number of prestigious accolades.
Named as one of the 'Top 10 Sales & Marketing personnel in India' by Travel Span in 2014, and one of the '100 most influential leadersin the tourism industry' by Global MICE Congress & Awards in 2019, he has acted as an advisor to the Royal Commission for Riyadh Cityand took up the helm as Vice President of Destination Tourism Development for the Ras Al Khaimah Tourism Development Authority (RAKTDA). Here, he managed to boost the number of international visitors to the emirate from 740,000 in 2016, to an incredible 1.072million in 2018.
Prior to this, he was responsible for providing support and strategic oversight in sales, marketing, events and revenue management for Hyatt Hotels in Dubai and West India, and IHG Northern Gulf in Kuwait and Bahrain.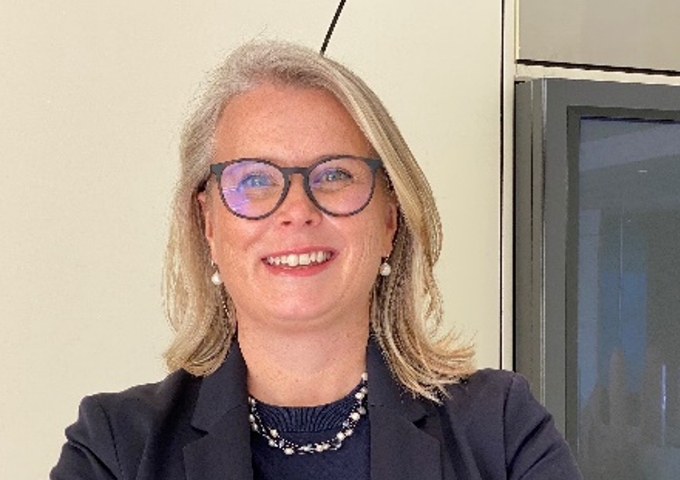 DIRECTOR OF ASSET MANAGEMENT
– REVENUE MANAGEMENT
A skilled operational and commercial leader, Janelle has held senior positions withInterContinental, Accor and other leading hospitality brands in the USA, Dubai and Australia.
Boasting extensive experience in events, she was responsible for ensuring that the 2000 SydneyOlympic Games, the 2005 Presidential Inauguration and the 2006 Melbourne CommonwealthGames all achieved tremendous financial success.
In 2010, she moved to Dubai to work with Hilton Worldwide across the Middle East, Africa and Turkey.
Passionate about driving financial results and optimal performances, she is responsible for Ròya'srevenue management services. She also lends her skills to creating reports and managing client relationships.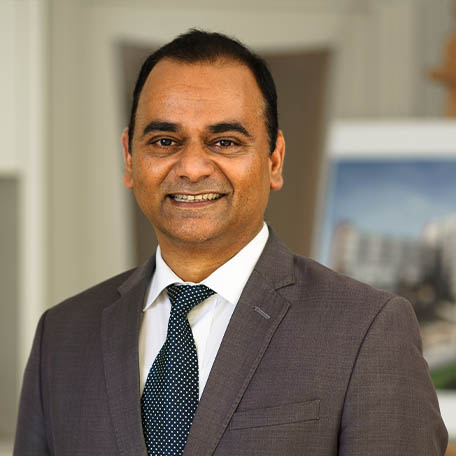 Director Design & Technical
Spanning over two decades, Mehfooz's successful career in project development has seen him work across the globe, from India to South Asia and then eventually to the UAE.
Boasting exceptional skills in design, project management and technical services, he first discovered his passion for project development at Bovis Lendlease in India. From here he joined Taj Luxury Palaces & Hotels as Head of Projects, where he led major projects such as the group's flagship property, Umaid Bhawan Palace in Jodhpur, and the five-star Jai Mahal Palace hotel in Jaipur.
He then spent 13 years managing the Design and Technical services department for Starwood Hotels, South Asia, before developing into the role of Director of Global Design and Project Management for Marriott International, Asia Pacific. Responsible for managing a vast team of specialists, his 13 years with the group saw him deliver multiple award-winning luxury and lifestyle developments, including the first St Regis hotels in the Maldives and India, the first W Hotel in India, and many more landmark large-scale hotels and mixed-use developments.
In his current role at Ròya International, Mehfooz focuses on delivering project designs that create real value, reflect the local market and culture, demonstrate the intent of the project, and operate in an efficient and cost-effective manner.
Skilled at strategic advisory, overseeing architectural concepts, and covering all hospitality advisory services from a Hotel Operator's perspective, Mehfooz is a hardworking and dedicated leader who aims to empower and uplift each member of his team.
Always keen to learn and develop his skills, Mehfooz holds a Masters Certificate in Project Management, and an accreditation in Design Thinking from Stanford University Graduate School of Business.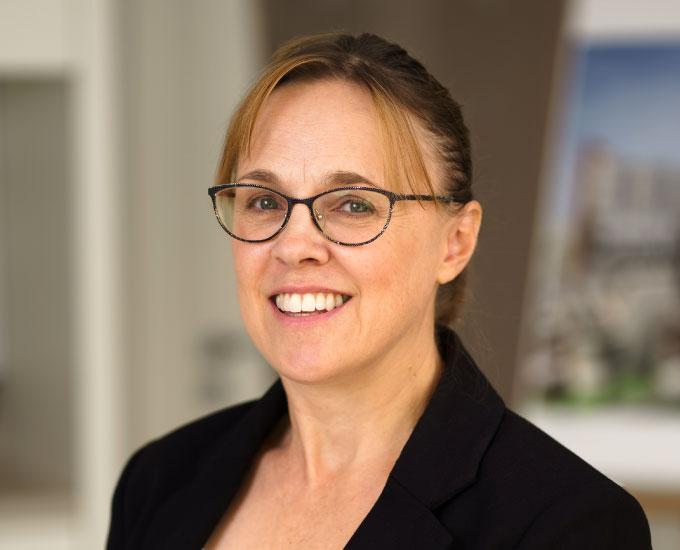 Director of Hospitality Advisory
Bringing over twenty-five years of international hospitality experience, mostly gathered in the UAE and across the GCC, Kate is a qualified lead auditor with a passion for food and beverage.
After starting her career as Head Chef/Nutritionist of Bupa, the UK's leading healthcare insurance and healthcare group, she moved to Dubai in 2002 to take up the role of Quality Assurance Manager at JA Resorts & Hotels, one of the region's most prestigious hotel groups.
Kate joined the Ròya International team as Senior Manager for the Hospitality Advisory arm in 2007, and since then she has played a key part in the brand's ever increasing success.
Her day-to-day role involves advising clients on the quality and efficiency of hotel operations, developing operational manuals, and suggesting compliance guidelines in areas such as health and safety, hygiene, and hospitality project management.
She is also heavily involved in Ròya's Hotel Operator Selection services, where her responsibilities include providing protection to owners during the contract negotiations phases.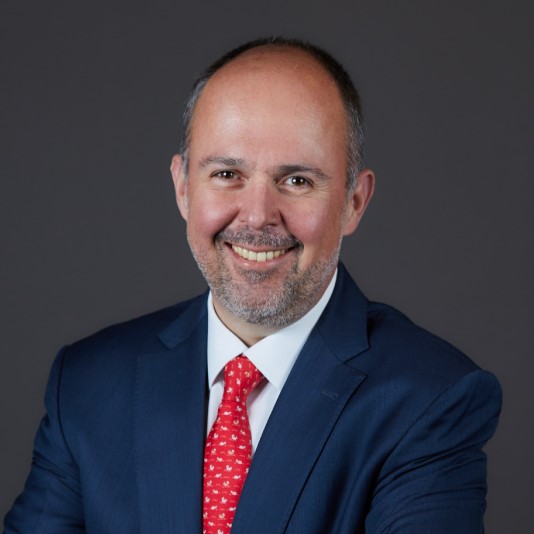 With over 30 years of experience in the hospitality industry, Costas is an expert in hotel development, real estate consultancy, hoteloperations and hospitality education.
During his time with Marriott International, Costas led the growth of the group across the Middle East, including all its hotel brandsand branded residences.
Meanwhile, as the leader of Deloitte's hospitality and real estate Middle East consulting team, he advised major real estate developersand hotel owners on corporate strategy, strategic growth, competitive strategy, business planning, hotel asset management, hoteloperator selection and market trend analysis.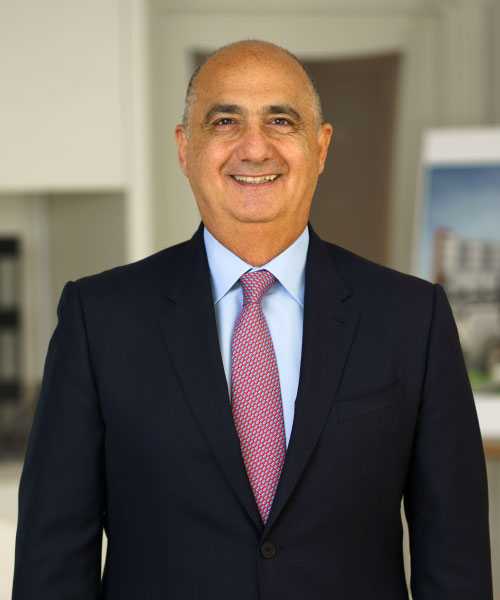 A multilingual and multi-disciplinary international hospitality professional, Walid has worked across many prestigious properties,including InterContinental Hotel Riyadh and Le Meridien hotel properties in Paris and Cairo. Appointed General Manager of theInterContinental Hotel group in 2000, he then joined Abu Dhabi's National Corporation for Tourism and Hotels as Hotels Division Director in 2007. In this role, Walid oversaw all aspects of the group's hotel division, including the rapid growth of the Danat Hotel sand Resorts chain, and numerous signature properties in both Abu Dhabi and Dubai.
Boasting extensive knowledge of the hospitality markets in Oman, Côte d'Ivoire, Egypt, France, Lebanon, Saudi Arabia and the United Arab Emirates, hesees every challenge as an opportunity to learn. Today, he uses his great leadership skills to develop the 30+ hotels in the Ròya Asset Management Portfolio.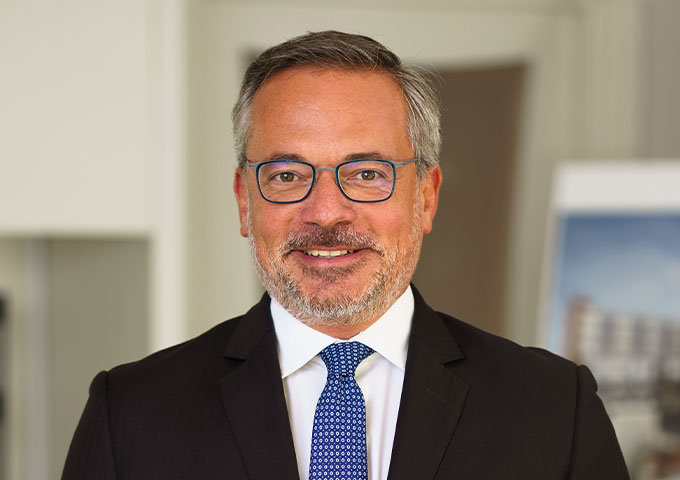 DIRECTOR OF ASSET MANAGEMENT
– COMMERCIAL
A highly motivated hospitality and real estate professional, Francesco brings extensive international consulting and entrepreneurial experience. After beginning his career in Italy atIBM Consulting Group and Vodafone, he went on to gain senior marketing and commercialpositions with famous luxury international hotel chains such as Hilton, Jumeirah and Kempinski. Meanwhile, his time as Director of Marketing for Majid Al Futtaim saw him successfully overseethe commercial asset management of 13 hotels.
Francesco has proven experience in hotel pre-openings and post opening asset management fordevelopers, banks, and private owners. He consistently ensures that properties perform to theiroptimum potential, and that operators fulfill all their obligations.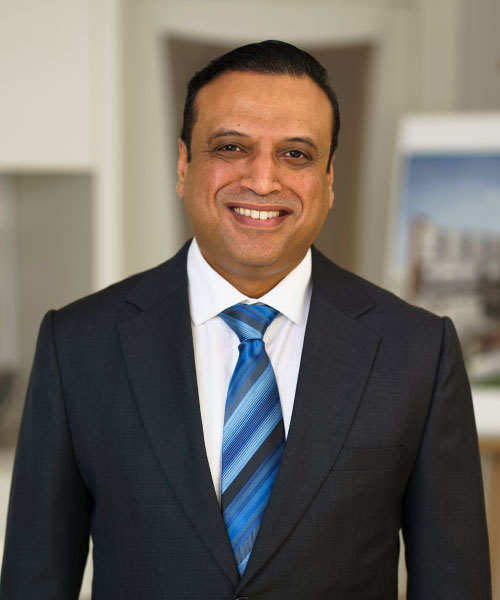 Director of Asset Management – Finance
Born in Dubai, Mohamed Jaseem studied hotel management and majored in hospitality accounting.He then joined the Rotana Group in 2003, where he played an instrumental role in the brand'srapid regional and international growth.
Bringing more than 20 years of experience working in the United Arab Emirates, Saudi Arabia, Kuwait, Lebanon andEgypt, he is skilled in financial analysis, controls and compliance, cash flow management andprocess audits.
As part of the Ròya Asset Management team, he provides key support for the group's hotels. Thisinvolves creating financial studies and annual budgets and ensuring that owner interests are safeguarded without compromising quality.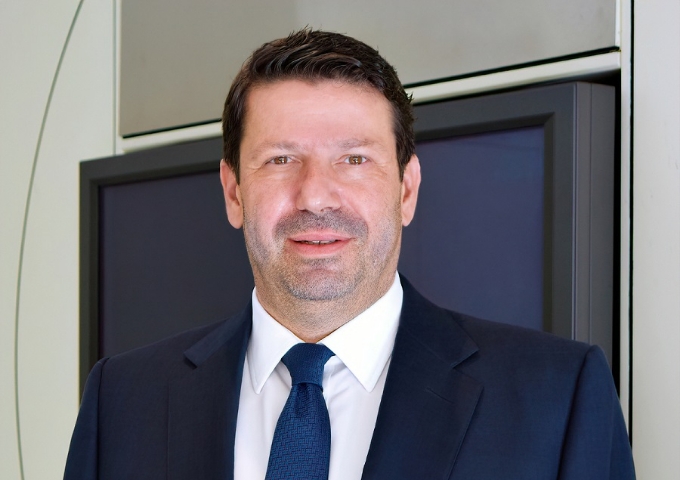 Yannis has over 30 years of international experience in the hospitality and leisure sectors, including holding senior positions in fourcontinents, eight countries and 12 cities. This includes roles for Hilton International in Greece, the UK, South Africa and Egypt, for theInterContinental hotel group in the USA, Canada and the United Arab Emirates, and for the Jumeirah Group in New York and Dubai.
His specialisms spanhotel operations, project management, estate management and hotel development. Between 2013 and 2019, he served as the Chief Executive Officer of RAK Hospitality Holding LLC and its five core subsidiaries, beforetaking on other additional board roles for a number of other companies in Ras Al Khaimah and Georgia. Finally, in 2019, he set upNostos Ventures, a private investment and advisory partnership based in the United Arab Emirates.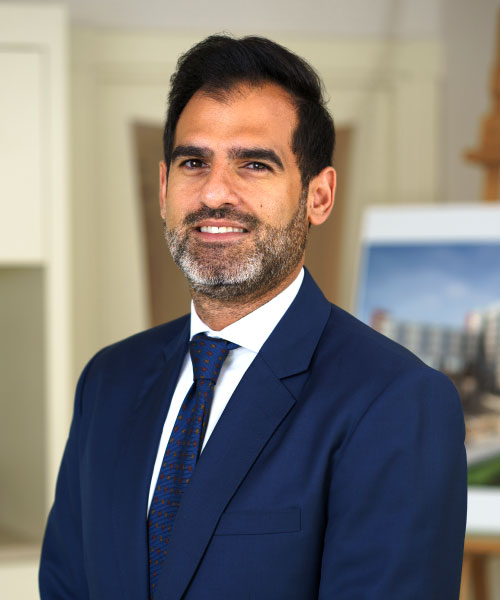 PROJECT DIRECTOR OF ASSET MANAGEMENT
– HOTEL OPERATIONS
Originally from Lebanon, Karim brings more than 20 years of experience in property operations and corporate management.
Starting his career with the InterContinental Group in Beirut, he then moved to the Fairmont the Palm in Dubai, before joining FairmontBab Al Bahr in Abu Dhabi as part of the Hotel Executive committee.
Karim then joined Millennium Hotels and Resorts Middle East and Africa as Director of Operations, where he was responsible for 52different hotels.
He now oversees Ròya's growing portfolio of prestigious hotels, whilst also offering his insights to new builds and strategic advisory projects.